Are you looking for more information on Agent iFrame® or the other products and services we offer? Use this form to contact RealtyWebsites to ask a question, give feedback, or share information with us.
Please include your phone number if you would like a representative to call you. It's sometimes easier to explain how things work with a voice-call, rather than by email.
We want to be your DDF® listings provider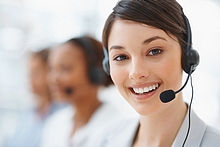 Our goal is to win your loyalty by treating you like we would want to be treated ourselves. That means making sure things go as smoothly as possible. Sometimes you may need extra assistance or perhaps you have something to share. You can be assured that we're here to give you complete satisfaction.
TRES Labs is continuously evolving, improving, and developing to ensure that our team always provides you with the best service and experience possible.
Office Address
TRES Labs
550-1027 Davie Street
Vancouver, BC  V6E 4L2
Phone: 604-999-9880
Hours: Monday to Friday,
9-6 p.m. PST
Registration for the Data Distribution Facility is free if you're a member in good standing with CREA. Join the thousands of Canadian REALTORS® who are already using the DDF® to display MLS® listings.
Let's get started!
Let's get started!